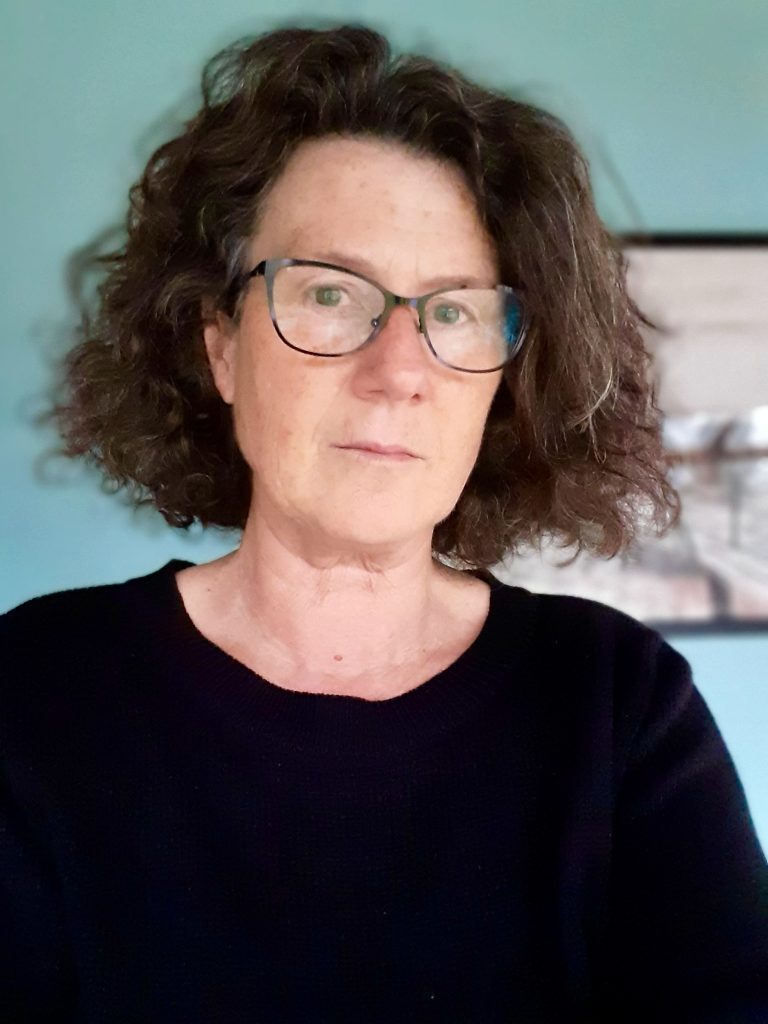 Wendy Morris (South African/Belgian) is an artist and professor in contemporary art at KU Leuven and LUCA School of Arts, Brussels.
Morris is connected as artist to the Kunsthal Netwerk Aalst for the programme of 2020-23. Unique to her current artistic practice are her Libraries, Diaries, Herbaria, Letters and Travelogues. She works in different media that include audio, animation, film, installation and radio.
Wendy Morris CV / Academic
Biography:
Wendy Morris is an artist and part time professor of Contemporary Arts in the Art History Department where she teaches a Master workshop on artistic research practices in contemporary arts. She is also professor and researcher at Luca School of Arts, Brussels, where she set up the interdisciplinary Deep Histories Fragile Memories research cluster that connects artistic researchers, writers, art historians and curators from the KU Leuven, Luca, VUB, and the art institute Netwerk Aalst.
Her work has a double focus on both historical and transdisciplinary research and the artistic and written forms in which this research manifests itself. Morris was one of the first artists in Belgium to engage in the artist's doctorate and defended her project 'Drawing on the Past' in 2013 with five animated films and a set of 52 letters. She now supervises doctorates in the arts.
Studies:
2013 / Doctorate in the Arts, Drawing on the Past: Implicit : Explicit : Complicit.
Promoter Hilde Van Gelder, co-promoter Maarten Vanvolsem. LUCA School of Arts & KU Leuven
2004 / Master Visual Arts, University of South Africa.
1999 / Honours Bachelor of Arts in Art History, University of S.A.
1994 / Bachelor of Arts in Fine Arts, 1994, University of S.A.
Affiliations:
KU Leuven Arts Faculty, Research Unit Art History
Luca School of Arts
Kunsthal Netwerk Aalst / The Astronaut Metaphor (2020-2022)
Research affiliations:
Deep Histories Fragile Memories / Intermedia
Lieven Gevaert Research Centre /
Midwif / Hush Hush Collective
Website: Nothing of Importance Occurred
Teaching:
2020-21:
Workshop of Contemporary Arts, Master elective course, KU Leuven
research<art>writing, Bachelor year 2, Luca School of Art
Supervisor of Master papers in Photo and Film (Luca), Master and Bachelor papers in Art History (KU Leuven), Bachelor paper in Midwifery (Erasmus Hogeschool, Brussels)
Supervisor of Doctorate in the Arts:
Alexandra Crouwers, The Appeal of the Unreal (2019-22)
Joeri Verbesselt, Dystopian Optimism. Countering precariousness as the condition of our time. (2019-22)
Renée Turner, A Thousand Knots: A Garden of Entanglements (2020-24)
Advisor of Doctorates in the Arts
Mariske Broeckmeyer, Migraine Music: a Submersive Dive into the Absurd World of the Migraine Sufferer – Towards the Creation of an Experimental Opera.
Alina Cristea, Bucharest – The City with One Inhabitant. The City-Me
Nico Boon, The well-made play: written all over again?
Publications:
2019
Morris W. 'The tongue is a witch': Language, loss and interrupted narratives Lecture-performance
Presentation date: 12 Nov 2019 (Abstract/Presentation/Poster)
Morris W. A Tale of Eleven Births 24 Oct 2019 (Creation in the Arts or Design)
Morris W. Travelogue of the Wandering Womb, her Fantastic Encounters and Curious Utterings 07 Sep 2019 (Creation in the Arts or Design)
Morris W. De Koffer Forum+ 26(2):21-28 03 Jun 2019 (Journal article) Publisher URL
Morris W. The Suitcase Forum+ 26(2):21-28 03 Jun 2019 (Journal article) Publisher URL
2018
Morris W. Vastbesloten Verlangens 09 Feb 2018 (Creation in the Arts or Design)
Morris W. Boardgame: or From the Ranks to Field Marshal 2018 (Creation in the Arts or Design)
2017
Morris W. This, of course, is a work of the imagination 07 Sep 2017 (Creation in the Arts or Design)
Morris W. Off by Heart and Out of Breath: A Wandergram for a Lecture The Yellow Press Periodical 41-69 01 Jun 2017 (Journal article)
Morris W. Madi's Memorial Madi's Memorial is a short animated film presented at the Mendi conference. Round table discussion of films (documentary, animation) on the sinking of the SS Mendi.
Presentation date: 28 Mar 2017 (Abstract/Presentation/Poster)
This, of course, is a work of the imagination Editors: Morris, Wendy. 112 pages. MuZee, Oostende, Belgium 2017 (Edited book)
2016
Morris W. Drawing on the Past: Animation and World War 1 Seminar presentation of six films by Morris over the Great War
Presentation date: Oct 2016 (Abstract/Presentation/Poster)
Morris W. I will Dream All Day. Recent Video Works from Belgium. Image Forum 29 Apr 2016 (Creation in the Arts or Design)
Morris W. Off by Heart and Out of Breath. Exhibition Apr 2016 (Creation in the Arts or Design)
Morris W. Off by Heart and Out of Breath. A Silva Rerum 160 pages. MER. Paper Kunsthalle & Argos Centre for Arts and Media, Ghent 2016 (Book)
2014
Morris W. Inventer le possible. Une vidéothèque éphémère Oct 2014 (Creation in the Arts or Design)
Morris W. Supermoon Screenings 09 Aug 2014 (Creation in the Arts or Design)
2013
Morris W. Drawing on the Past: Implicit:Explicit:Complicit Supervisor: Van Gelder, Hilde, Vanvolsem, Maarten. 14 Mar 2013 (PhD Thesis)
Morris W. Postings Supervisor: Van Gelder, Hilde. 2013 (PhD Thesis)
2011
Van Gelder H, Morris W. Le son en espace sacré 25 Aug 2011 (Other)
Van Gelder H, Morris W. L'union fait la force 20 Jul 2011 (Other)
Van Gelder H, Morris W. Bully Beef: Métaphore de la subsistance, métaphore du cannibalisme 15 Jun 2011 (Other)
Morris W. Layers of Looking i-Perception 2(6):577-591 2011 (Journal article)
2009
Morris W. De kolonie als consumptiegoed In Congo in België. Koloniale cultuur in de metropool . Editors: Viaene, Vincent, Van Reybrouck, David, Ceuppens, Bambi. 183-202. Leuven University Press, Leuven 2009 (Book Chapter)
2008
Morris W. Art and Aftermath in Memorias Intimas Marcas: Constructing Memory, Admitting Responsibility In Beyond the Border War. New Perspectives on Southern Africa's Late-Cold War Conflicts . Editors: Baines, Gary, Vale, Peter. 158-174. Unisa Press. University of South Africa., Pretoria 2008 (Book Chapter)
Morris W. Wendy Morris. Off the Record 2008 (Edited Book)