—o—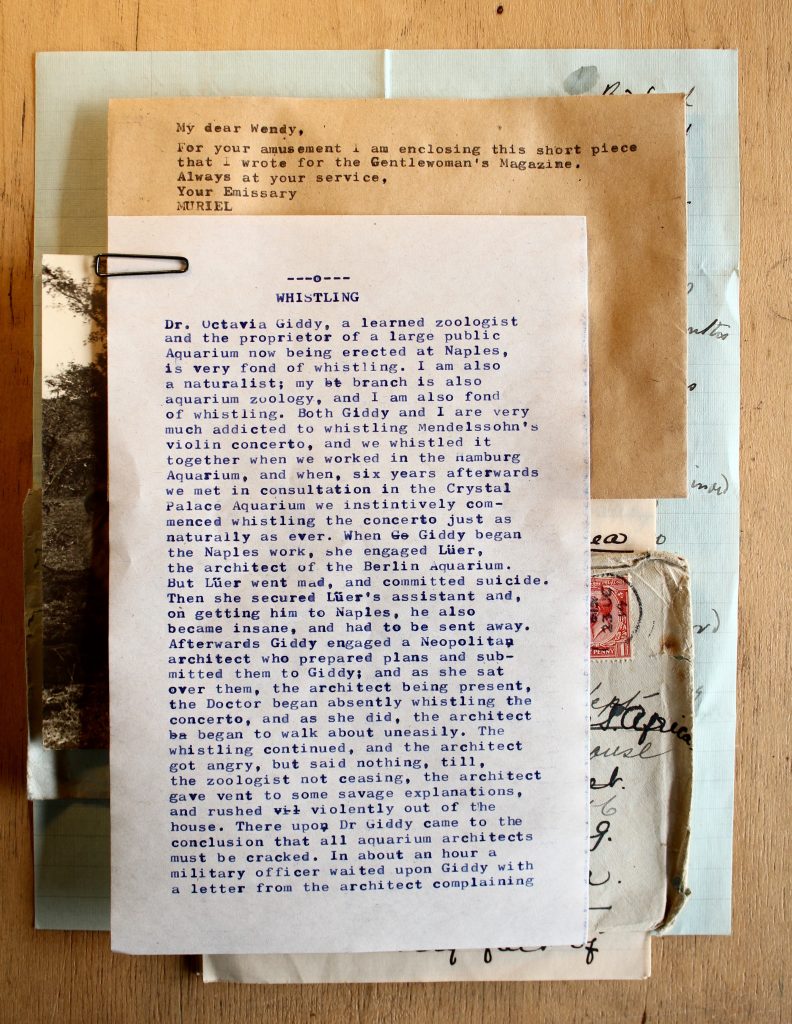 WHISTLING
Dr. Enid Hudson, a learned zoologist and the proprietor of a large public Aquarium now being erected at Naples, is very fond of whistling. I am also a naturalist; my branch is also aquarium zoology, and I am also fond of whistling. Both Hudson and I are very much addicted to whistling Mendelssohn's violin concerto, and we whistled it together when we worked in the Hamburg Aquarium, and when, six years afterwards, we met in consultation in the Crystal Palace Aquarium we instinctively commenced whistling the concerto just as naturally as ever. When Hudson began the Naples work, she engaged Lüer, the architect of the Berlin Aquarium. But Lüer went mad, and committed suicide. Then she secured Lüer's assistant, and, on getting him to Naples, he also became insane, and had to be sent away. Afterwards Hudson engaged a Neopolitan architect who prepared plans and submitted them to Hudson; and as she sat over them, the architect being present, the Doctor absently began whistling the concerto, and as she did, the architect began to walk about uneasily. The whistling continued, and the architect got angry, but said nothing, till, the zoologist not ceasing, the architect gave vent to some savage explanations, and rushed violently out of the house. There upon Dr. Hudson came to the conclusion that all aquarium architects must be cracked. In about an hour a military officer waited upon Hudson with a letter from the architect complaining that he had been grossly insulted by having his plans whistled over, and insisted on fighting a duel as a solace to his wounded honour, requesting Hudson to send by his friend a letter, naming her weapons. The Doctor retired, wrote a note, and enclosed in it a darning needle as the weapon of her choice! But nothing further was heard of the matter save that the architect, in a towering rage, sent for his plans and tore them up.
The job was then offered to me, and I – of course whistling the Mendelssohn's violin concerto over it – devised what should be done, and put it in hand. It will, when finished, be one of my best works, and certainly it was born of whistling as far as I am concerned.
I was one of the audience when Sivori played this concerto for the first time in England, June 27th, 1846. I wonder how many times I have since heard it performed, in England, France and Germany, I being an inveterate concert-goer?
MURIEL
Aquarium, Crystal Palace,
August 1st, 1873