Nothing of Importance Occurred
Recuperating a Herball for a 17th century
Angolan midwife at the Cape
Through research into European, African and Asian histories of plant contraceptive use, the project explores bodies of knowledge that would have flowed to the settlement at the Cape in the 17th century and informed the practice of Maaij Claesje, a midwife in the Slave Lodge.
Nothing of Importance Occurred is an artistic project comprising research, writing, radio, audio-essay and encounters. The project is the work of Wendy Morris and the Company – the Wandering Womb, Orlando, Muriel, I the Ear and !midwif.
Practitioners, researchers, artists, writers and composers are valued guides and collaborators in the project.
---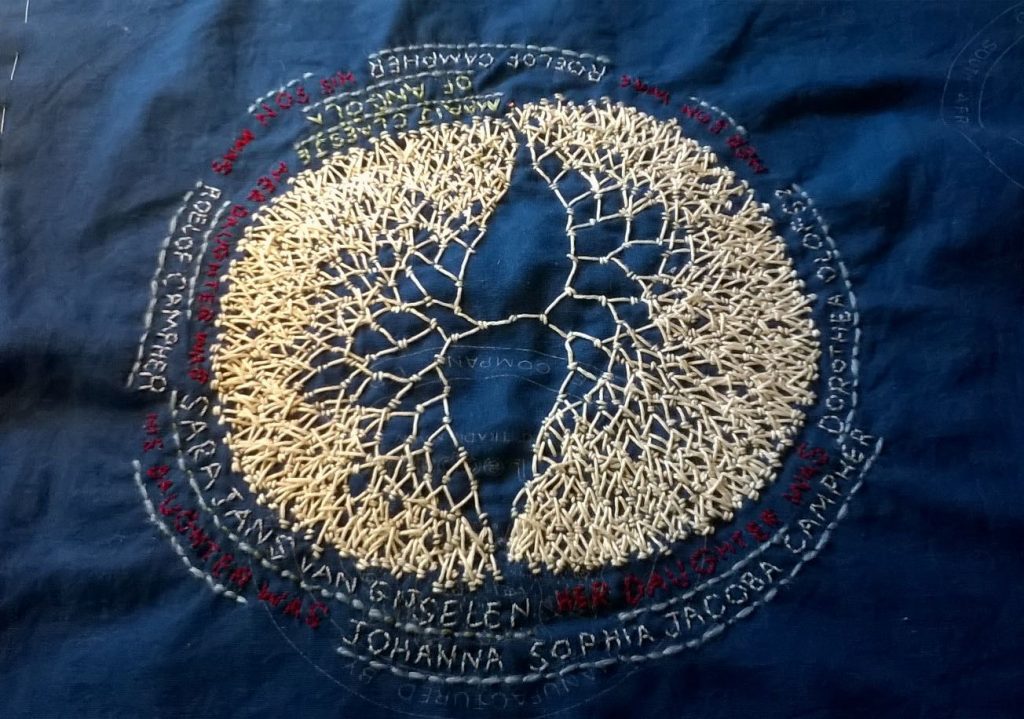 ---
The Company
My body is breaking up. My body-is-breaking-up, and each sense, each organ, is going out to work.
The Dissolving / Wendy Morris & Mariske Broeckmeyer / 2020
!midwif
Spirit of Maaij Claesje, Guide
The Wandering Womb
Seeking Knowledge, Finding Voice
Muriel
Emissary to the Past, the Typing Hand
Orlando
Preternaturalist and Custodian of the Herbarium
I, the Ear
Listener for the Unsaid and the Unheard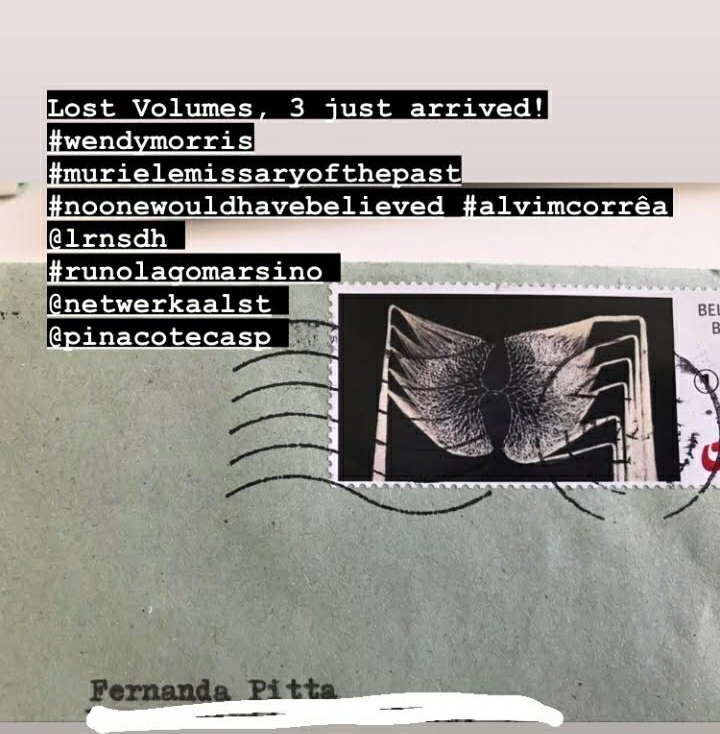 They are not called Lost Volumes for nothing! Number 3 has arrived in Fernanda Pitta's postbox in Sao Paulo at last, but numbers 1 & …
Work / Abstract: The seeds of Wild Carrot / / 2021 / Multiple of 6 / Blue print on foxed pages of La Pluie et …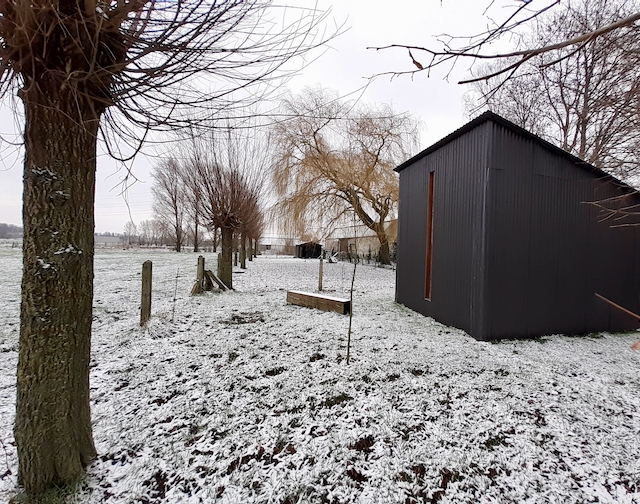 Sixty stories will make up a set of Volumes, twelve in all. Lost Volumes, scattered pages, loosely bound, never having had any prior wholeness At the …
As a Thread Winding Backwards, an Audio Eerie + Prologue + A Tale of Eleven Births + The Ghosts of my Friends Wendy Morris & Mariske …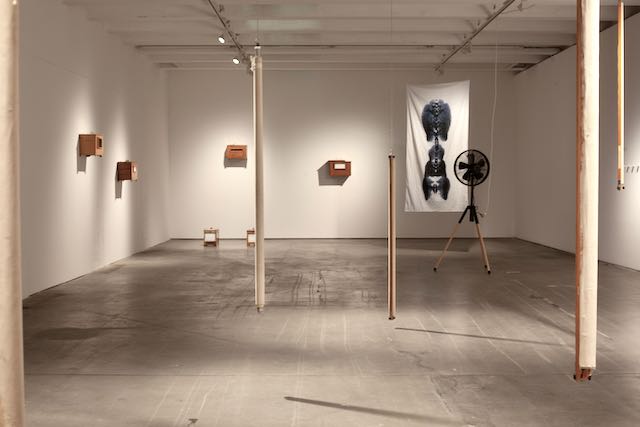 NO ONE WOULD HAVE BELIEVED – NIEMAND ZOU HEBBEN GELOOFD – PERSONNE N'AURAIT CRU HENRIQUE ALVIM CORRÊA, H. G. WELLS, RUNO LAGOMARSINO, WENDY MORRIS & MARISKE …
Exhibition by Wendy Morris and Runo Lagomarsino 14.11.2020 – 13.02.2021 by Henrique Alvim Corrêa in H.G. Well's book The War of The Worlds. No one would have …
Whoever says sugar says Brazil. Whoever says Brazil says Angola. 17th century aphorism
!midwif aka 'Maaij' Claesje of Angola, mother of Sara Van Gijselen, who is mother of Dorothea Oelofse, who is mother of Roelof Campher, who is …
Chabi / Cabung was given the scientific name of Lapeirousia jacquinii. The genus Lapeirousia was described by clergyman and botanist Pierre André Pourret (1754-1818) who named the genus …