Nothing of Importance Occurred
Recuperating a Herball for a 17th century
enslaved Angolan midwife at the Cape
Through research into European, African and Asian histories of plant contraceptive use, Morris is exploring bodies of female knowledge that would have flowed to the settlement at the Cape in the 17th century and informed the practice of Maaij Claesje, a midwife in the Slave Lodge.
Nothing of Importance Occurred is a multi-track artistic project involving research, radio, encounters, expeditions and exhibitions. It is a collaborative project with episodes in different countries and continents and involving city gardeners, botanists and botanical gardens, midwives, healers and bossiedokters, sound artists, writers and composers.
---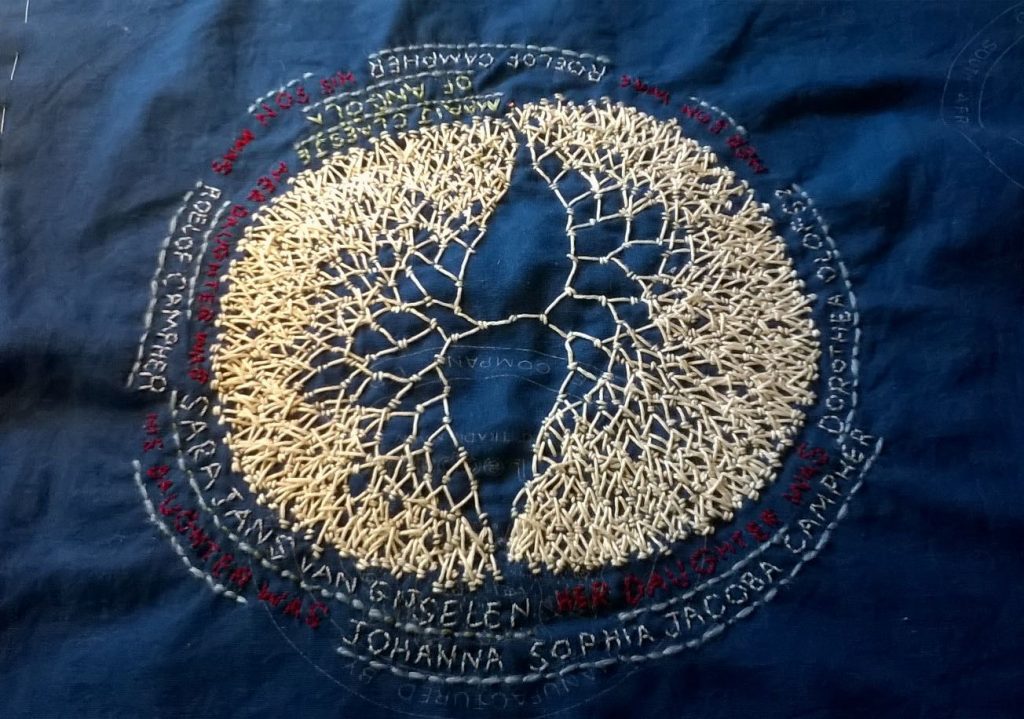 ---
The Company
My body is dissolving. Now, then and the future are blending. The plants are beings. The spirit is noisy.
The Company Prologue / Wendy Morris & Mariske Broeckmeyer / 2020
!midwif
Spirit of Maaij Claesje, Guide
The Wandering Womb
Seeking Knowledge, Finding Voice
Muriel
Emissary to the Past, the Typing Hand
Orlando
Naturalist and Keeper of the Herbarium
I, the Ear
Listener for the Unsaid and the Unheard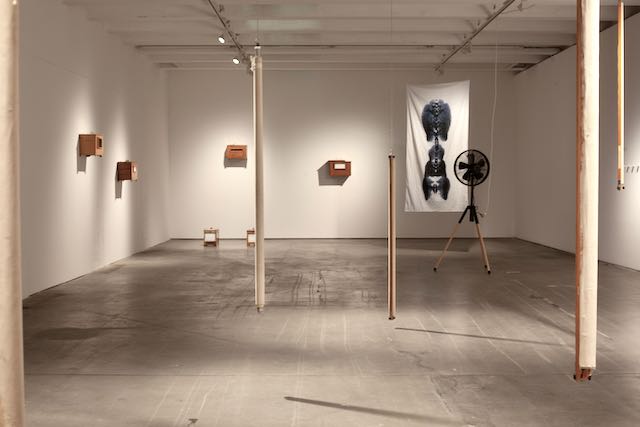 NO ONE WOULD HAVE BELIEVED – NIEMAND ZOU HEBBEN GELOOFD – PERSONNE N'AURAIT CRU HENRIQUE ALVIM CORRÊA, H. G. WELLS, RUNO LAGOMARSINO, WENDY MORRIS &…
Exhibition by Wendy Morris and Runo Lagomarsino 14.11.2020 – 13.02.2021 No one would have believed is an exhibition that brings art, popular culture and politics together.…
Whoever says sugar says Brazil. Whoever says Brazil says Angola. 17th century aphorism
!midwif aka 'Maaij' Claesje of Angola, mother of Sara Van Gijselen, who is mother of Dorothea Oelofse, who is mother of Roelof Campher, who is…
Chabi / Cabung was given the scientific name of Lapeirousia jacquinii. The genus Lapeirousia was described by clergyman and botanist Pierre André Pourret (1754-1818) who named the…
The suitcase stands empty in the studio. The thousand letters once crammed into it have been sorted by date, logged, read, some typed up and…