Pinacoteca / Sao Paulo Brazil / 2021-22 / in production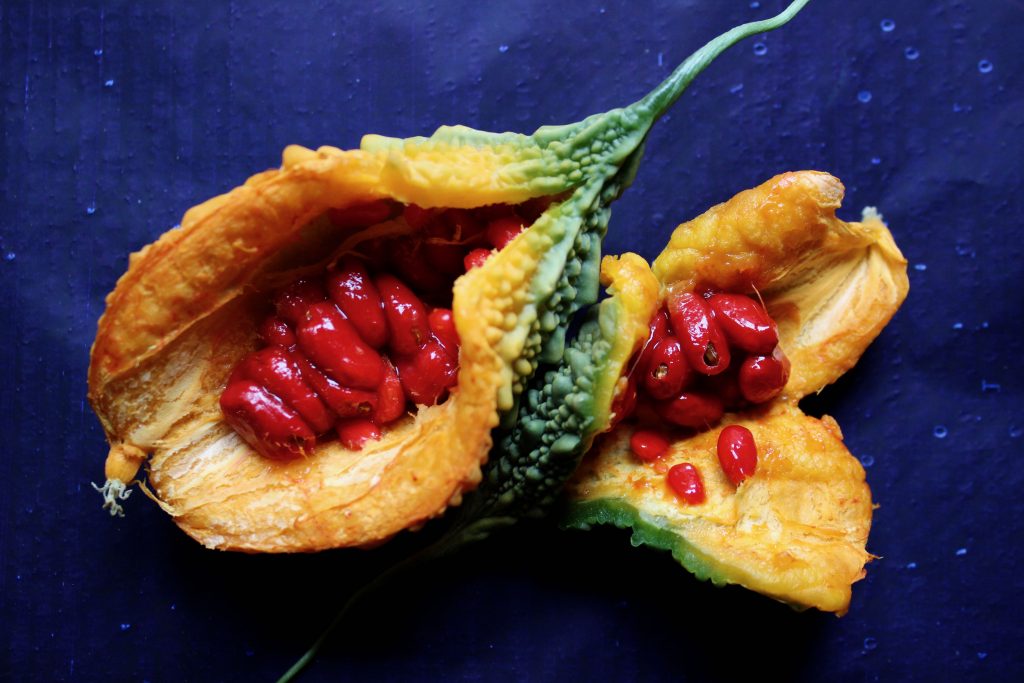 A duet across the Atlantic between two esteemed weedworts that have long histories as anti-fertility plants in West Africa and Latin America. Sorrow Seed, performed by Elisangela Rita in Luanda, is Momordica charantia, known then and now as an abortifacient, a plant taken across to Brazil by enslaved West Africans. Guiné Weed, performed by Tati de Tatiana in Sao Paulo, is Petiveria alliacea, a plant recorded to have been used by enslaved African women to end unwanted pregnancies. Both plants have a profusion of vernacular names, attesting to their long usefulness as medicinal plants. In the duet the weedworts sing out their many names, speak of weediness and stealth, of yard plants and clandestine uses, of bitterness as a signifier, of toxicity and careful preparations.
(Weedworts is a portmanteau of weed – for weediness is a characteristic of many medicinally useful plants that thrive in the company of humans – and wort – an ancient English suffix for plants that were useful medicinally – birthwort, barrenwort, feverwort)
The work is to be an audio installation in the exhibition No One Would Have Believed, Pinacoteca, Sao Paulo, Dec 2021-March 2022
Involved:
Concept, writing, composing: Wendy Morris (South Africa), Mariske Broekmeyer / singer, composer (Belgium)
Sorrow Seed: Elisangelo Rita / poet (Angola)
Guiné Weed: Tati de Tatiana (Tatiana Rodriques Ribeiro) performer (Brazil)
Wandering Womb: Mariske Broeckmeyer, Wendy Morris
Also: André Feitosa / artist (Brazil/Portugal)
Curators: Pinacoteca: Fernanda Pitta (Brazil) Laurens Dhaenens (Belgium)
Also: Pieternel Vermoortel (Belgium), Paula Nascimento (Angola) / curators. Rachel O'Connell / political sciences (USA), Barbara Bush / social and political studies (UK) / researchers, authors.
Funding: Pinacoteca, Flanders State of the Art, LUCA-Arts, Netwerk Aalst
The work becomes a part of the Herball for a Midwife.
---