Nothing of Importance Occurred
Recuperating a Herball for a 17th century Angolan midwife at the Cape
A project of recuperation of missing narratives at the Cape through artistic research, speculative investigation and transversal encounters
Nothing of Importance Occurred has as a focus on retrieving a library of plant-medicinal knowledge that might have informed enslaved ancestor, Maaij Claesje of Angola, midwife in the Company Slave Lodge in Cape Town. The project follows streams of contraceptive plant knowledge that flowed to the Cape through the bodies of enslaved women from Angola, Moçambique, and Madagascar, and from India, Indonesia, and Sri Lanka, as well as through the bodies of women emigrating from the Netherlands, and Huguenots fleeing France. The investigation traces practices already existent at the Cape in the healing ecologies of Khoi, Nama, and San women. Because upwards of four million Angolans were trafficked to the Americas, the project follows recorded practices among women there too.
The project manifests through collaborative Fieldguides, performative Travelogues and Processions, polyvocal Herballs, Plant Duets and Clandestine Radioworks, and a series of Returns.
Nothing of Importance Occurred is the initiative of Wendy Morris who works through the entities of The Company : the Wandering Womb, Orlando Preternaturalist, Muriel Emissary to the Past, I the Ear and !midwif.
---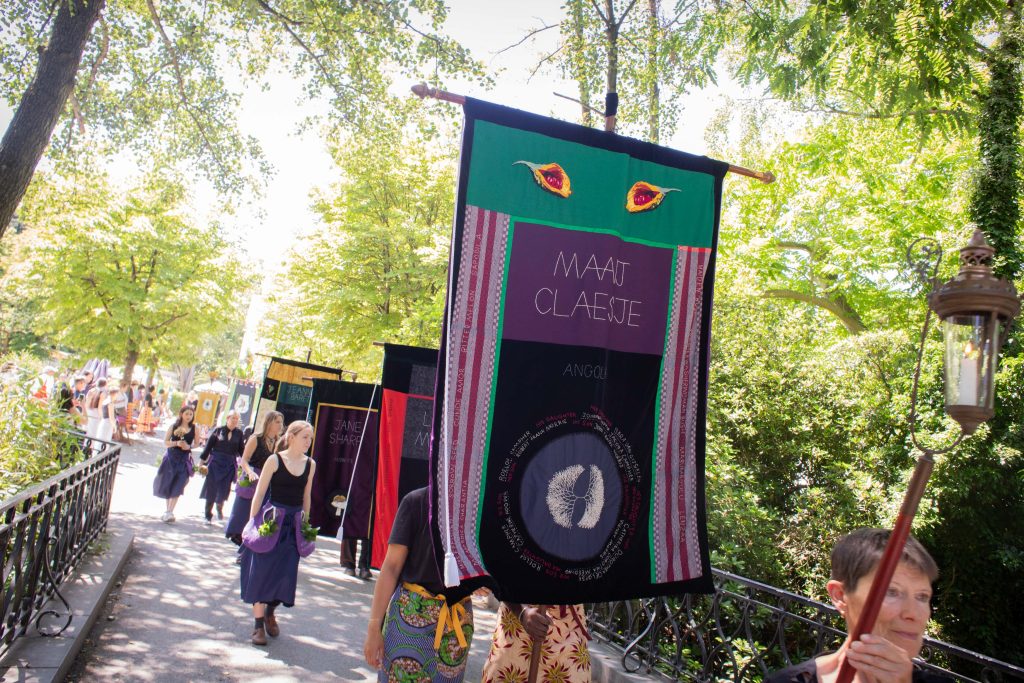 The Procession is a part of Nothing of Importance Occurred, a project of recuperation of…